WHAT MAKES SEQUIM PROPERTY SERVICES STAND OUT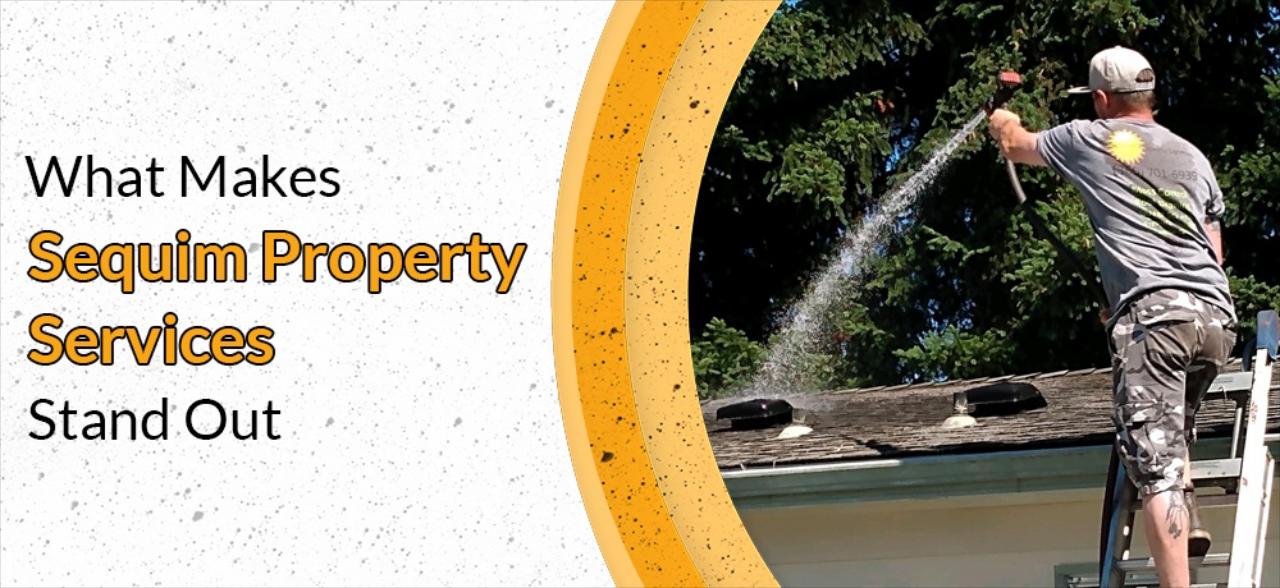 Thanks for stopping by our blog. If you're looking for more information about Sequim Property Services, you've come to the right place.
About Sequim Property Services
After decades of previous service business experience, Sequim Property Services was started together with my wife in 2012. We are the leading cleaning and maintenance provider in the Clallam and Jefferson county areas. We have teams of professionals that handle everything from janitorial services and residential cleaning to our main crew that provides external cleaning and maintenance like moss treatment plans, roof washing, deck/patio cleaning, and cleaning any surface that is exposed to mold, mildew, algae, moss or has lichens growing on it.
In the eight years since we began our business, we have seen the rapid growth of technology in the fields of cleaning and maintenance and have been blessed with the ability to change along with our business. In recent years we have seen a shift towards sustainable cleaning solutions, and over the past few months, due to the current pandemic, we have introduced a Covid-19 specific training course to keep our employees safe. Our implementation of software management solutions has also gained traction and our key staff members carry company cell phones to make communication efficient and effective.
Our residential and janitorial services are available year-round as most of the work is based indoors. However, our exterior cleaning service team works outdoors and to save them from the elements, we plan on shutting down this crew during the off-season from early January to the end of February.
The Sequim Property Services Difference
Our client base consists largely of the general public of our community, but we offer discounts to widows, seniors, ex-servicemen, and people in need. One aspect that makes us second to none in the field of cleaning and maintenance is the training our team receives. Our staff are taught to be professional, courteous and practice industry best-practices at every turn. What sets us apart from the rest of our competitors is our unbeatable track record of delivering on our promises, we always do what we say and actually tend to give our clients way more than what they expect.
Our experience, coupled with our professionalism and commitment to our customers, has truly set us apart from our competitors and given us a loyal client base. Since our initiation, our biggest achievement has been our association with various trade groups and our partnership with GutterGlove, and SoftWash systems.
Our dream for the future is to become a one-stop-shop janitorial and external cleaning services hub while continuing to progress in terms of training in the latest cleaning and technology.
While we are really passionate about what we do, we also care about protecting the environment. In our practice, we try to use environmentally safe cleaning solutions wherever possible, and our staff are trained in the correct use and disposal of harmful chemicals in circumstances where they are necessary. We also believe in giving back to society and as part of that belief, we do whatever we can to lend a helping hand to those in need. In the past, we have worked with a local newspaper to source contractors, along with who we work to provide cleaning or maintenance services to elderly individuals as they could not afford the costs.
To learn more about all that we do at Sequim Property Services, please click here. If you have any questions about how we can help you, we'd love to hear from you. Please contact us here.